What is the best fireplace to buy? | Wood vs Electric vs Gas
We frequently notice the concern regarding what fireplace should you buy. Our customer often comes in with a vague idea of what they want however swiftly change there mind. The long-awaited questions of what is the best fireplace to buy are finally answered by us here at Luxury Fire Showroom in Manchester.
People want to introduce a luxury fireplace and fire into there home for a bundle of reasons, from the warm comforting feel, the incredibly sleek and modern designs to the convenience of our eco-efficient electric fires. Each home has its own desires when introducing a fireplace into their property, this is why the question of what the best fireplace to buy can vary for each individual.
If you decide it is the perfect time for you to buy a new luxury fireplace, feel free to talk to a member of our industry-leading team; our experts will be more than happy to help you in finding the perfect and best fireplace for you to buy!
Here are the pros and cons of all, electric fireplaces, gas fireplaces and log burning stoves…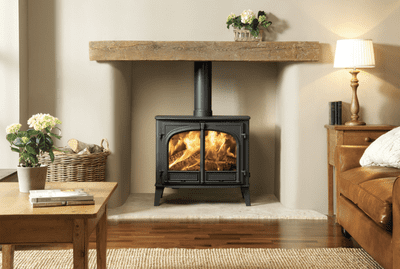 Log Burning Stoves | Are they the best to buy?
Here are the advantages of introducing one of our luxury log burning stoves into your home.
Pros
They offer the real feel, no other fireplace allows you to have an open roaring flame powered by wood. The real crackle of the flames with the incredible therapeutic sight. You are also able to experience the real smell of a fireplace as the wood crackles. Even better, you are able to use the open flames to cook & toast, simply using marshmallows on skewers and you have a convenient open flame!
You are able to bring in tradition with log burning stoves, the ability to chose from classical fireplace surrounds to our modern marble sets. You are able to effortless stylise your home whilst still experiencing the class of a tradition log burning stove.
You are able to accessories with log burning stoves, including adding baskets of wood in your room to store displays. You can see an array of our wood-burning fireplaces available have access to far more customisation including storage.
Cons
Wood burning stoves are typically higher maintenance in comparison to its competitors. With regular maintenance and inspections on the fireplace for safe functionality. you will reap the benefits of a stunning display however need to dedicate an increased amount of time to ensure the process is swift. Including cleaning, organising and fixing any issues that may be present.
You have to know your stuff, with different types of logs available including oak and maple, each different wood source will provide a different heat, smell, smoke and sight in comparison to one another. The convenience of just switching a fireplace on isn't available with these stoves.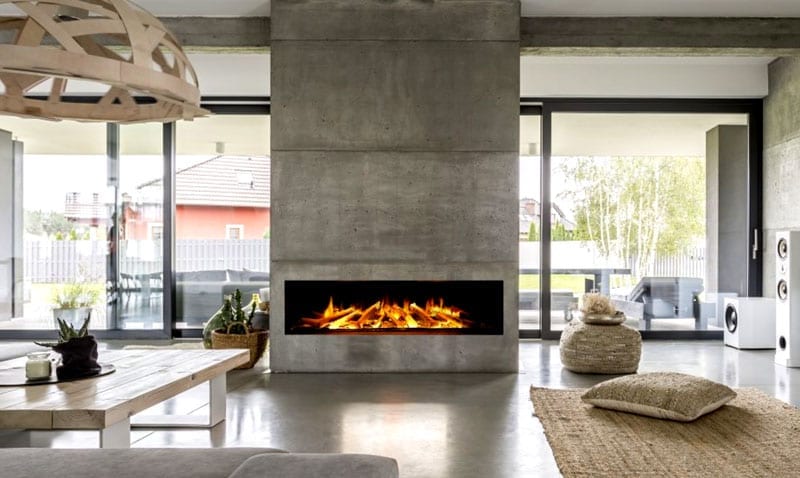 Electric Fires | Is this the right fireplace for me?
Pros
You have the ability for an effortless method to heating your home. With incredible convenience and efficiency, you can be assured that your home will be sufficiently heated in no time at all!
You are able to experience the feel of a real flame with the false displays, yet you don't need to experience the troubles of cleaning and maintaining the display!
With electric fireplaces, you are able to choose from an incredible range of luxury fireplace displays, from modern and sleek wall mounted electric fires to the more complex room dividing displays. You are guaranteed to be spoilt for choice!
They are more eco friendly in comparison to their competitors. Since it's not using any combustible fuel types, they don't emit any harmful gasses so you will be doing better for the environment!
No need for any pipes or chimneys! You are able to experience the luxury of an electric fireplace with the convenience of the small space needed to implement one into your home!
Cons
Unfortunately in electric fires, you have a far less realistic flame than in gas and log burning stoves. With this, it can cost more the operate as you are using your mains as the power source.

Gas Fireplaces | Should I get a gas fire?
Pros
Similar to an electric fireplace, gas fires have many amazing benefits including the ease of use, simply switch it on and away you go. To the easy and convenient maintenance tasks needed to operate a gas fireplace.
Since you are only reliant on gas and no other means of power. If anything happened in your homes such as a powercut or electric cut, you are able to still operate your fireplace and heat your home sufficiently with ease!
With gas fireplaces, you are also incredibly spoilt for choice. With over 50+ live fires on display at our luxury fireplace showroom in Manchester, you are able to see an array of modern and new displays on the show. With our expert team on hand to show you the ins and outs of each and every display. You are in the best hands to find your dream fireplace.
Cons
A similar con to the electric fireplaces, nothing will compare to the real log burning stove flames. Unfortunately, you will have a similar faked flame as the electric display.
You will need to have pipes setup for your gas to be able to run to the fireplace. If you have had a gas fireplace in the past and looking for an upgrade, this isn't an issue. Alternatively, it will be best to speak to our expert team to discuss incorporating a gas fireplace into your home if you haven't already had one in your home.
In summary, there are an array of advantages and disadvantages of electric, gas and log burning stoves. The best option you have is talking to a member of our team and discussing any enquires you may have. You can browse our range today to find your next perfect fireplace.