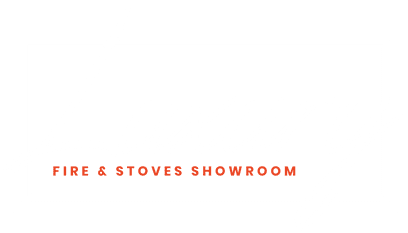 THE UK'S FINEST LUXURY FIREPLACE SHOWROOM
WE DISPLAY THE COUNTRY'S BEST RANGE OF PREMIUM GAS & ELECTRIC FIRES,
AND WOOD BURNING STOVES. VISIT OUR SHOWROOM TODAY…
Log Burning Stoves Manchester
DO YOU DREAM OF THAT WARM SND WELCOMING AMBIENCE THAT IS ACHIEVED WITH A LOG BURNING STOVE? WELL, WE HAVE THE SOLUTION FOR YOU!  
LUXURY FIRE SHOWROOM ARE THE EXPERTS IN TRADITIONAL AND MODERN FIREPLACES, WE HAVE A HUGE DISPLAY OF STUNNING FIREPLACES IN OUR SHOWROOM SO WE ARE SURE YOU WILL FIND THE PERFECT FIT FOR YOUR HOME.
AS WELL AS A UNIQUE AND BEAUTIFUL ADDITION TO YOUR HOME, LOG BURNING FIRES CAN BE CARBON NEUTRAL, SAVING YOU MONEY ON YOUR ENERGY BILLS WHILST KEEPING YOUR HOME COSY AND WARM.
A LOG BURNING STOVE BRINGS A WHOLE NEW DYNAMIC TO ANY ROOM. WITH A DISTINCTIVE AND TRADITIONAL LOOK, THE REAL FIRE FUELED BY LOGS PROVIDES A UNIQUE AND MESMERISING FLAME. EASY TO CONTROL, CHEAP TO RUN, AND AVAILABLE IN A HUGE RANGE OF DESIGNS.
BROWSE THE RANGE ONLINE OR COME DOWN TO THE SHOWROOM AND LET ONE OF OUR EXPERTS GUIDE YOU TO THE PERFECT LOG BURNING STOVE FOR YOUR HOME. 
Visit Our Showroom
OUR FABULOUS SHOWROOM IS OPEN 7 DAYS A WEEK, AND IS LOCATED ON BOLTON ROAD, MANCHESTER, JUST NEXT TO MCDONALD'S
Contact us
LUXURY FIRE SHOWROOM
​
5 LABTEC STREET
BOLTON ROAD
MANCHESTER
M27 8SE
​
​0161 641 3617
Opening times
Mon 9:30am – 5:00pm
Tues 9:30am – 5:00pm
Weds Closed
Thurs 9:30am – 5:00pm
Fri 9:30am – 5:00pm
​
Sat 9:30am – 5:00pm
Sun 10:00am – 4:00pm
Quick call back
Leave your details below and we'll call you straight away…