How to creatively decorate your fireplace for easter
Easter is just around the corner from us here at Luxury Fire Showrooms, our team have put together some inspiring ideas to help influence you to get festive and decorate your fireplace ready for Easter. From decorations to infusers, there are an array of fun and creative methods to spice up your home and fireplace ahead of Easter weekend.
The first step you can do to help decorate your fireplace for easter is to identify what colour scheme you are after. The biggest telltale to any seasonal event is the colours on display.
Red & white signifies Christmas, yellow and green gives off the vibes of Easter.
When moving forward in decorating your fireplace surround or room, it's essential to introduce the desired colour scheme to bring the whole look together. 
A few suggestions of ours would be to try including bright and bold miniature ducks, clay, pot or plastic eggs & a basket with straw in. These little additions all add together to impact the overall feel of your fireplace. (Please be careful when adding things near your fireplace including plastic, we don't want it to melt! Stylise your fireplace surround with safety in mind)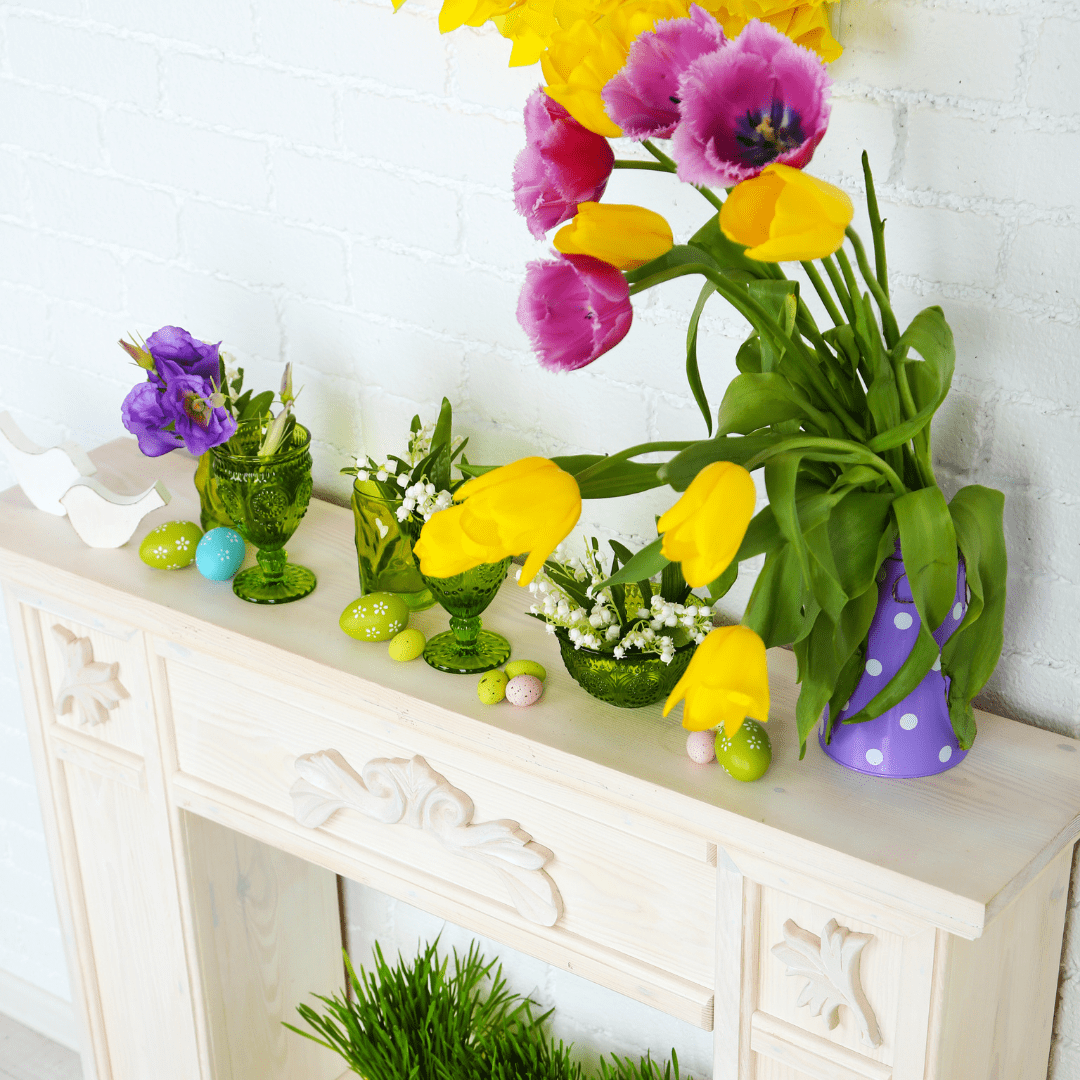 Bring some life into your fireplace display. Our luxury fireplaces speak for themselves and we know this, but every once in a while it's a good idea to add some extra spice to your unit.
Try introducing some more colour by adding flowers, around easter you are bound to find a huge array of gorgeous flowers at your local shops! It's time to add these to your home, from small counter pots to large free-standing plants. All the little additions to your fireplace get you that step closer to being easter ready.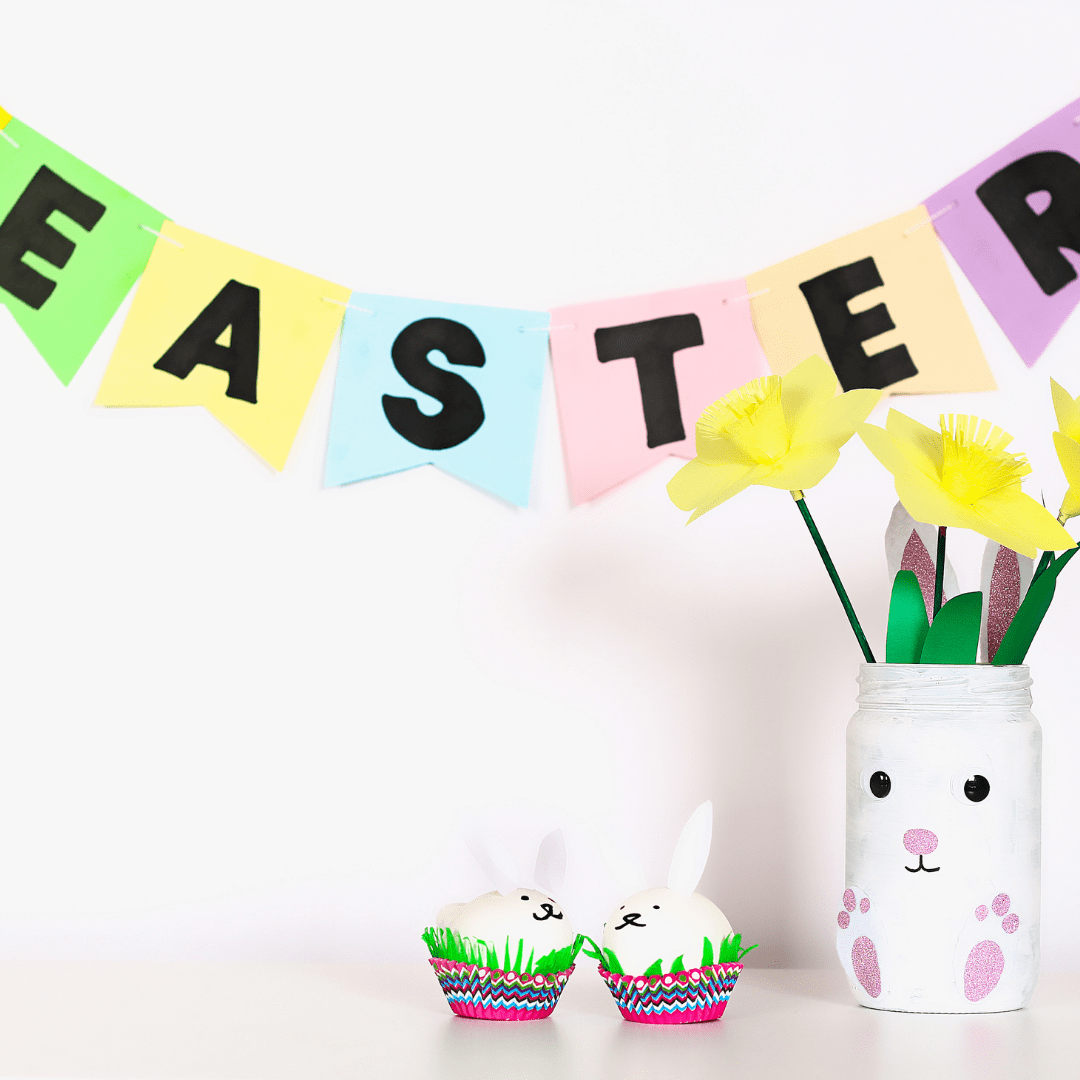 A cheap yet cheerful method to stylise your fireplace surround is by adding an easter buntin. Not only can you pick one of these up from most supermarkets they are extremely cheap, offer bright vibrant colours and easily distinguish the season your trying to fit with.
Taking a look at the simplicity of an easter banner shows how easy it can be to make your fireplace look more homely during the Easter period.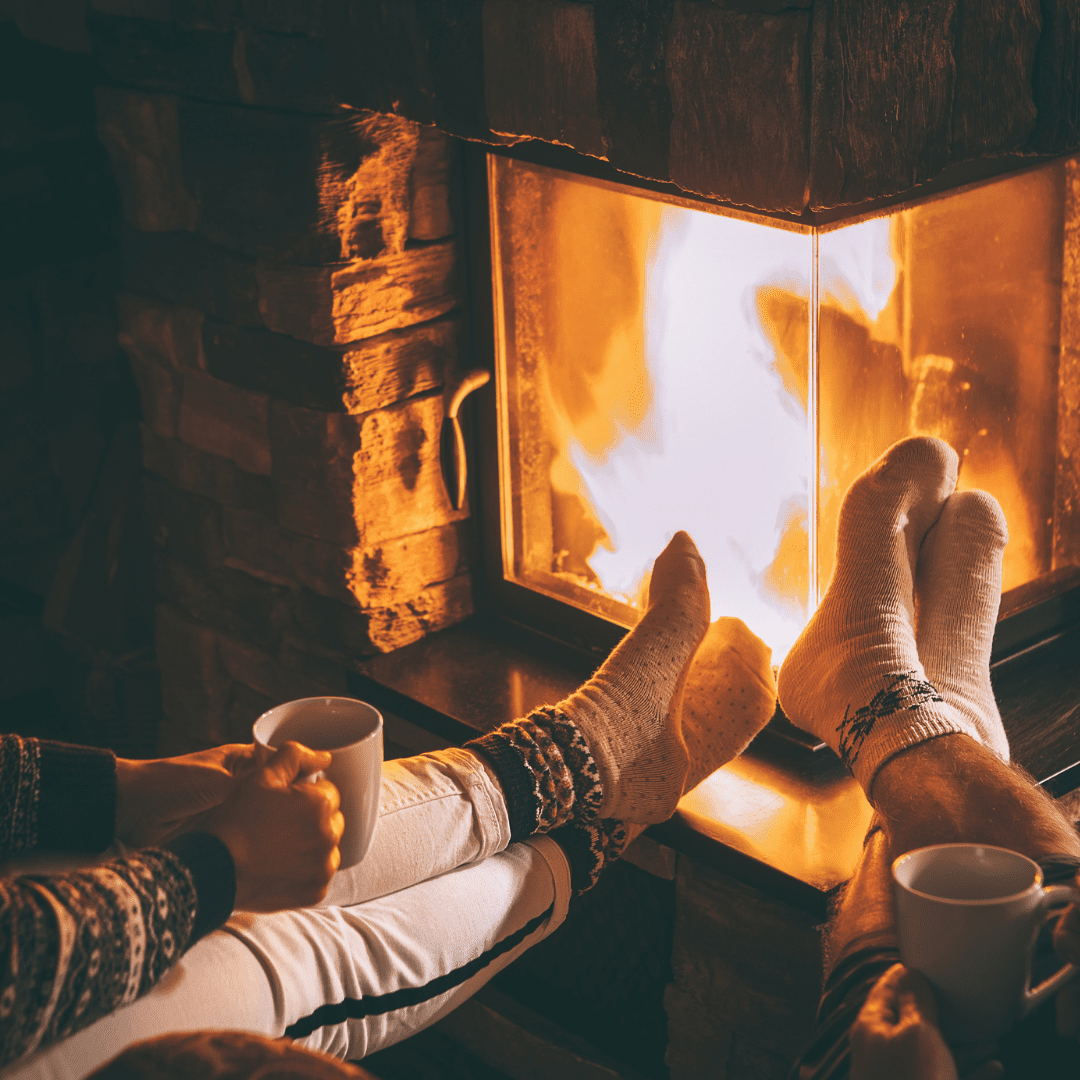 Now this one, anyone with a luxury fireplace can do!
Simply, turn your fire on, rather than just sitting around and neglecting your fire, get that flame roaring. Not only the sound of a crackling fire will make you feel festive, but the smell of fresh burning oak & wood will also fill your rooms with an incredibly festive scent.
Getting not only your fireplace ready for Easter, having your flame going makes your entire home #easterreeady!
There are an array of different, simple measures you can put in place to spruce your fireplace up and get it Easter ready. If you really want to get yourself in the mood. View a range of luxury fireplaces we have available and introduce a new industry-leading display into your home!
Just ahead of Easter weekend and you are all set. The team at luxury fire showrooms are ready to answer any questions you may have, with lockdown restrictions lifting you are now able to come and visit us in our fireplace warehouse based in Manchester. Fancy a coffee? Give us a call and let's get booked in for a one-to-one consultation to discuss your next move with installing a perfect luxury fireplace into your home.