The fireplace is traditionally a focal point of the living room, waiting to welcome everyone home with its warmth and ambience.
However, interior trends are always changing, and the fireplace has proven to be a consistently versatile feature. Here are the places you never thought of putting a fireplace but should!
Games Room Fireplace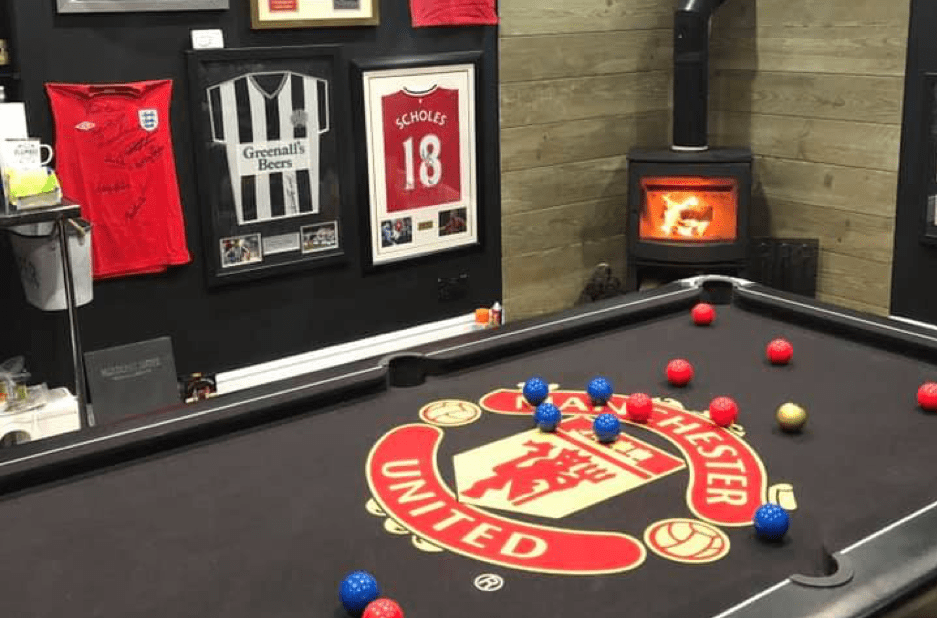 We all know how easy it is to get carried away once the cards are out and that first game of pool has been played. Before we know it, time has slipped away and there are a few players complaining that they're cold.
Why not keep your guests entertained all night long with a log burning stove? Set up the chairs around the fire, add some cushions, and serve up their favourite cocktails! There's nothing cosier than chatting around a fire. Explore our elegant range of stoves to enhance your entertainment.
Bathroom Fireplace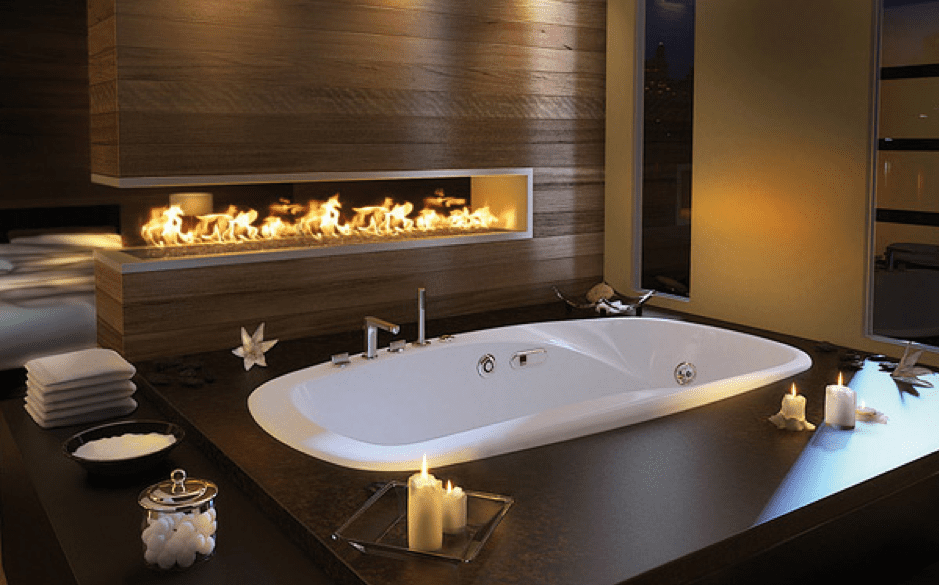 Image Credit: trendir.com
Imagine walking up the stairs after a long day to your very own spa… a beautiful fire stands behind a bubble bath full of soothing scents, the lights are dimmed, and tall candles surround your sanctuary for the night. No luxury is spared with this stunning design. Recreate this style with a drop-in bathtub and one of our built-in fireplaces; enjoy the ambiance of a roaring fire from every angle.
Outdoor Area Fireplace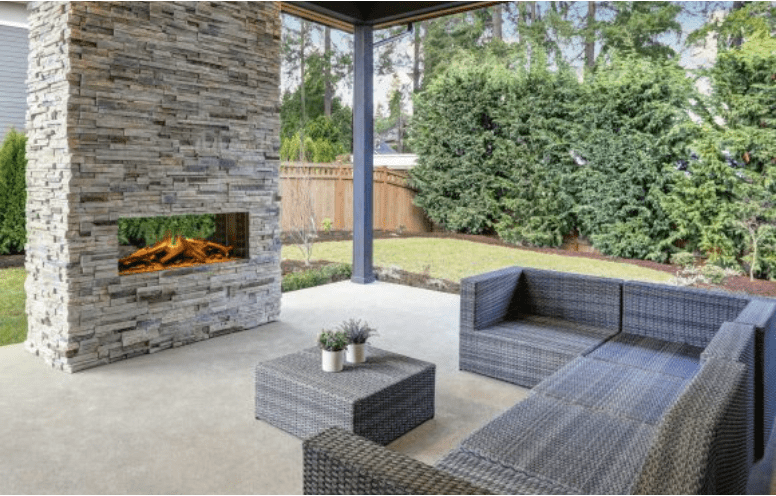 English weather can be unpredictable, often spoiling our BBQ plans. Work with these changes and keep everybody warm under the stars with a fireplace and plenty of blankets to go round. We have an incredible range of electric fires to complete your outdoor space so say hello to long, summer nights!
Office Fireplace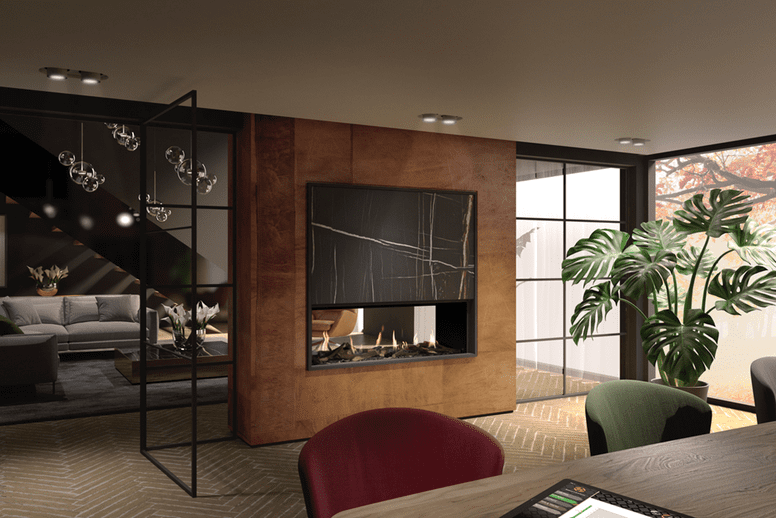 For those that work from home, a calming office can make all the difference when sifting through heavy workloads. Make your clients feel at ease during meetings with a warm welcome – this bed of gorgeous logs can be viewed from two rooms at once and its smooth black interior enhances each flame. Upgrade your office design with one of our stylish gas fires today.
Kitchen Fireplace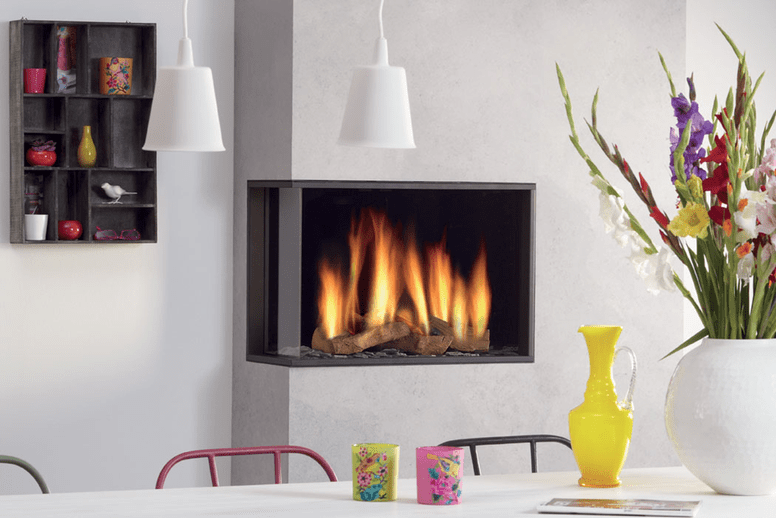 It's tough getting out of bed during winter. How much easier would this task be if you knew there was a fire waiting to warm you up while you eat breakfast? This medium-sized gas fire fits perfectly on your wall, adding a sophisticated touch to your tea and toast ritual. Enjoy family meals around the dining table with one of our versatile gas fires!
So now that you know the best locations to put your new fireplace, where does yours belong? No matter the room, book a design consultation with us and we can help bring your vision to life!