Warm Up Your Winter With a Gas Fire!
As the dark nights roll in and the cold morning's dawn upon us, we can no longer bear our t-shirts and shorts and replace this with woolly jumpers and big socks. 
The cool northern air begins to chill us down to the bone and we retreat into our homes ready with hot chocolates and cosy nights. 
One way to keep the winter air at bay is with one of our luxury gas fires available in our showroom in Manchester. 
A gas fire is a perfect addition to your home, bringing warmth and ambience in a safe and clean way. With low running costs and versatile designs, our stunning range of gas fires will enhance your interior style while heating your home efficiently. 
Here are a few of our favourite Manchester gas fires!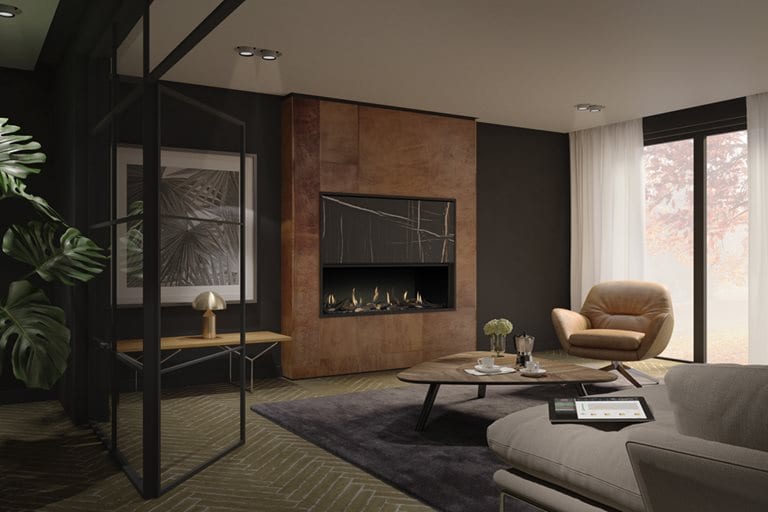 DRU – Cosmo Eco Wave Gas Fire
Create a warm and sophisticated atmosphere in your home with one of our Cosmo Eco Wave Gas Fires, featuring a stylish silver metal frame paired with a marble setting, this gas fire is the best way to heat any home efficiently and eco friendly.
It is a 1.8 metre wide balanced flue fire with a 15.7 kW heat output. It has an authentic log fire display and can be installed into a wall or combined with matching fire surrounds as shown in the picture.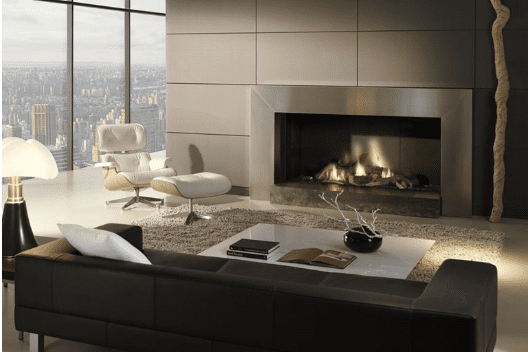 DRU – Lugo 70/3 Module Eco Wave Gas Fire
The Dru Lugo 70 Module Freestanding is a freestanding balanced flue gas fire and at the top of its market with its fantastic appearance and impressive heat. It comes standard with a realistic log fuel bed and a finish in either woodstone, bluestone ad greystone, as well as a remote control and a thermostat system for easy and safe use for the whole family. Finally, this fire has a 6.3KW heat output with a 91% efficiency.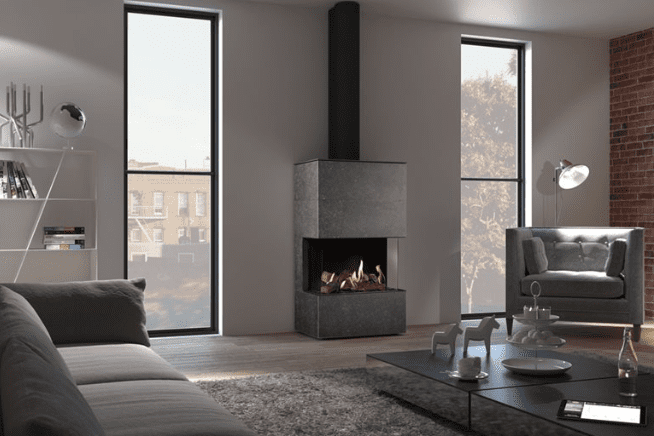 DRU – Maestro 75 Tunnel Eco Wave 
Gas Fire
The Dru Maestro 75 Tunnel Eco Wave is a very unique fire, bypassing the backing any other fire would have and instead of having a glass front on both ends of the fire, allowing for a tunnel vision as the name implies. It comes with a flush-fitting trim and a remote control and smartphone app to easily and safely control the fire at you convenience. This fire also comes with a choice of standard or ant-reflective glass and a realistic log fuel bed. Finally, this fire has a 9KW heat output and a 92.1% net efficiency.
To Find Out More Come & Visit Our Showroom Just Off The M60 In Manchester