The incredible Farrell home luxury fireplace transformation!
The Farrell household decided that they were in need of a new luxury fireplace. Luxury Fire Showroom had them covered with pre planning renders to the final execution. This incredible fireplace transformation has really revitalised there household and introduced some new, modern and sleek designs into focus! This was a transformation based in the Worsley in Manchester, although we cover a large area, you could find our luxury fireplaces in Cheshire, Lancashire, Manchester & further afield all provided by luxury fire showroom! Would you want a dream worthy fireplace transformation like this? Look no further.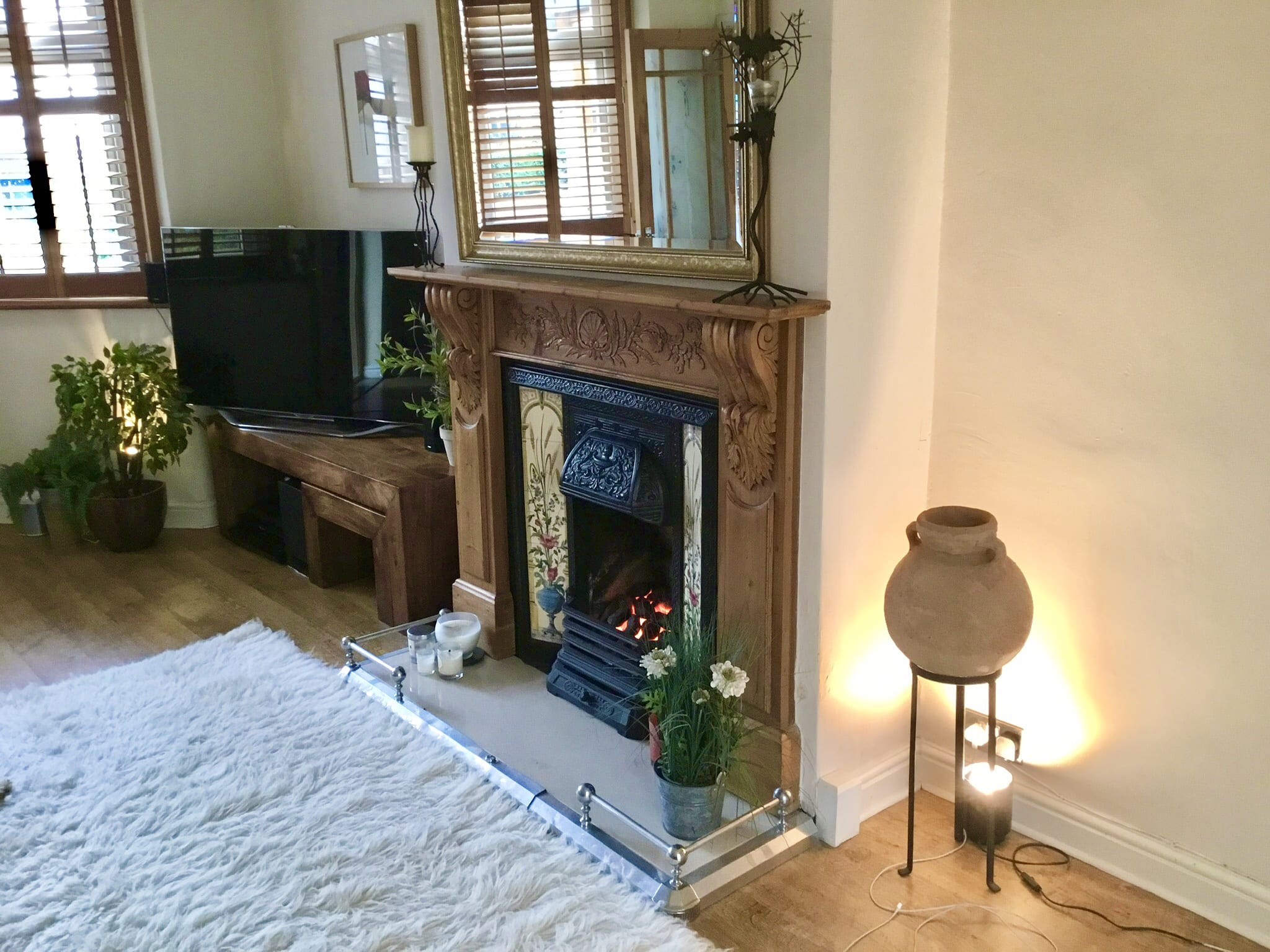 Before
Fireplaces have also been an essential staple in anyone household, it's an instant focal point. As we can see in the Farrell household they had a very traditional large unit taking up space however taking away from there modern decorations and style. To some people, the old traditional fireplaces such as gas fires and wood-burning stoves are still ideal! Not to worry we have some of the most luxury fireplace choices available. Although they had a lovely unit already on display, the Farrell household wanted to revitalise that modern life into there home and introduce a luxury fireplace.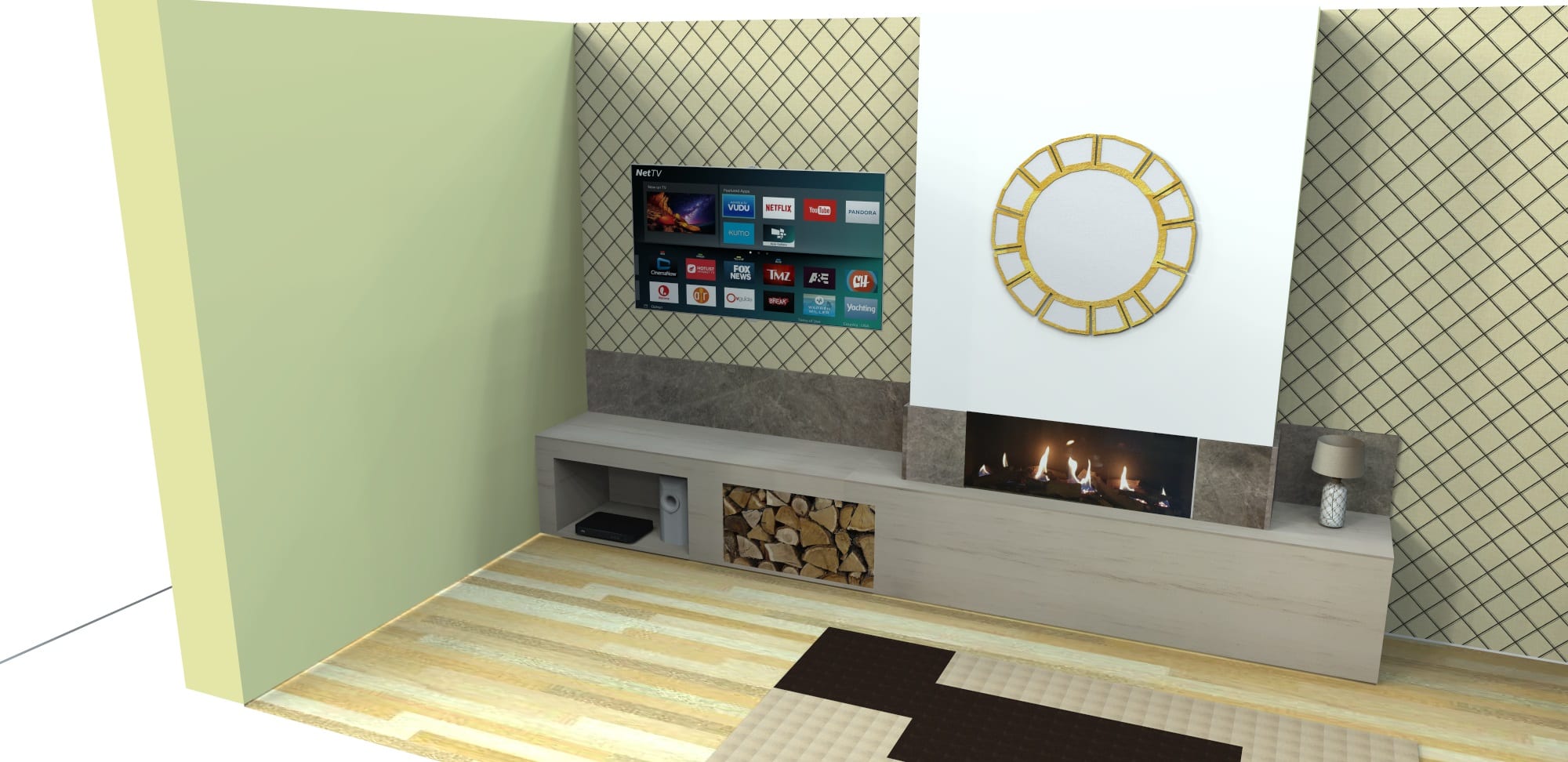 Planning Render
After some liaison with the client, we were able to produce an accurate 3d render of how the transformation would look. When anyone comes to look at purchasing a luxury fireplace, it's an essential step to consider looking at getting a mockup produced upon your design. This will give you a real insight on how stunning your new choice will actually be, as you can see this transformation completely changed the look and feel of the room.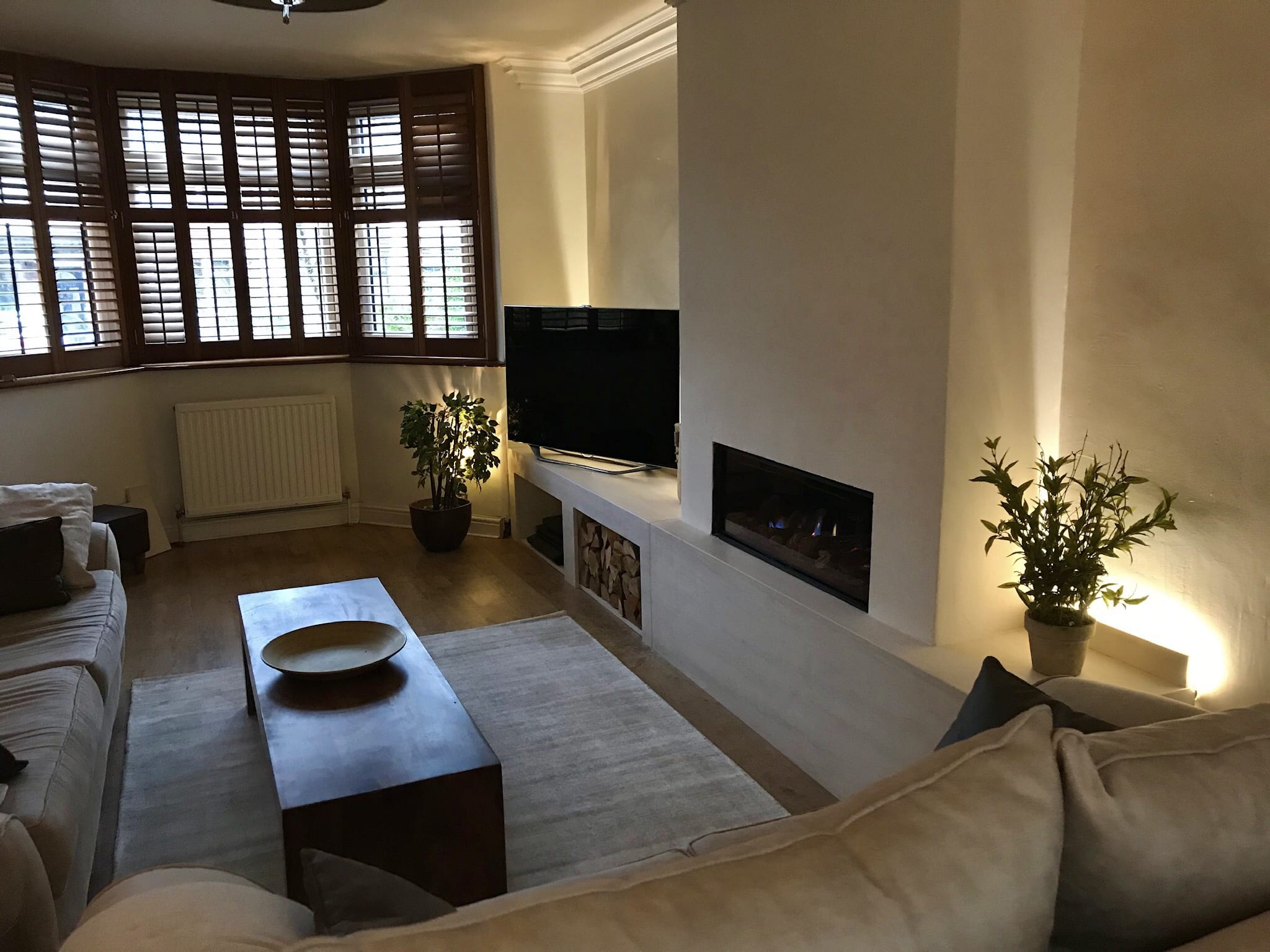 The Fireplace Transformation
The picture speaks for its self, the incredible infinity 890hd fireplace is bold and bright, fitting perfectly into the previous fireplace location allowing the room to pull together having a fully modern feel. With a sleek border and even cleaner feel. This transformation really did bring a bundle of joy to the Farrell house hold.
Are you in the Chesire, Lancashire or Manchester area? and looking to add that stylish flair, homely feel or relaxing ambience to your home? We can help, with a wide variety of traditional wood-burning fires, gas fires and electric fires on display in our showroom you are sure to find something that will suit every home. Get in touch to visit or browse online at our huge range of fireplaces!
Visit Our Showroom
OUR FABULOUS SHOWROOM IS OPEN 7 DAYS A WEEK, AND IS LOCATED ON BOLTON ROAD, MANCHESTER, JUST NEXT TO MCDONALD'S