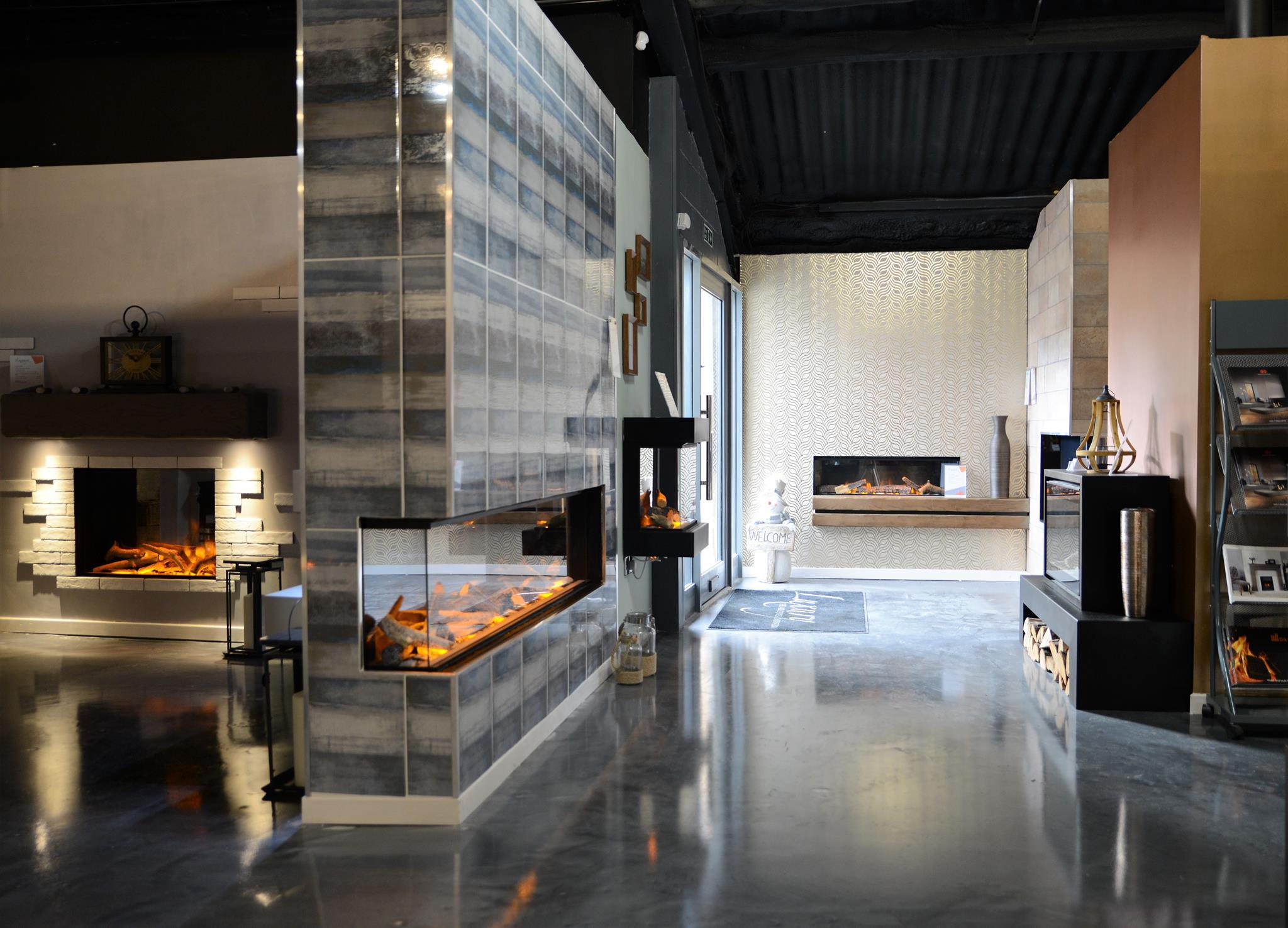 Our fireplace warehouse is the perfect destination for your next fireplace search, if you are in the Cheshire area, our team are able to help you step by step in securing your dream fire.
The luxury fireplace showroom is home to industry-leading luxury fireplaces and fires within Manchester. Our fireplace warehouse in Manchester hosts over 50+ live fires on displays including gas, electric and log burning stoves. Our expert team are on hand each day to help you with any enquiries you may have.
Luxury Fireplace Showroom is open 6 days a week, located just a 2-minute drive from the M60, junction 16, in Salford, Manchester, Lancashire, the perfect, convenient location for your Cheshire fireplace search. Our fireplace warehouse is the perfect destination for any of your luxury fireplace needs. We have an extensive range of new, modern and quality fireplaces available online and instore. Our expert team are constantly on hand to help with any enquiries you may have, from instructions on maintaining your fireplace to our professional guidance on the perfect fire for your home.
In our Cheshire fireplace warehouse, we strive for perfection. We ensure we provide all our customers with the highest quality attention and support with everything fireplace related. Our team are also able to assist and welcome you into our warehouse. Our carefully selected, innovative and stylish fireplaces are sure to take you by storm, with an array of designs and features suitable for all our customer's preferences. Our team will take you step by step in ensuring your fireplace shopping trip is as easy and convenient as possible.
What fireplaces do we have in our warehouse?
Finding your dream fireplaces doesn't have to be a struggle, Our Cheshire fireplace warehouse is the prime spot for all your fireplace needs. Our team are able to assist with every measure from planning, design and installation to maintain and support.
We constantly have new innovative fireplaces coming in stock, be sure to be the first to see them by popping down.
Fancy starting your journey with Luxury Fire Showrooms? View our fireplace warehouse today!
Contact us below and a member of our team will be in touch!